Consortium for Educational Research and Advancement (CERA) is an educational research and consultant firm that partners directly with schools, school districts and educational organizations to create systems that improve student achievement and teacher and leadership effectiveness. Established in 2016, Consortium specializes in providing professional development, technical assistance, and coaching to our school partners, which can be customized based on the needs of our clients. Collectively, with our faculty, we have over 40 years developing teachers and leadership. Consortium specializes in an "all hands on deck" approach, which allows our team to model, collaborate, support and advise on effective practices that increase adult capacity and achievement. We believe in a collaborative culture that will sustain a collaborative culture that allows a team to feel comfortable engaging in the work together. Our work is informed by our theory of action.
Consortium has a Theory of Action that guides our work with our partner schools:
● If we engage administrators and teachers in a collaborative continuous school improvement process that involves a cycle of goal-setting, action-planning and the implementation of an instructional and social emotional learning approach to improve student academic and behavioral outcomes, then we will build the capacity of teachers and leaders to improve their knowledge and skills, which will translate into achievement for all students.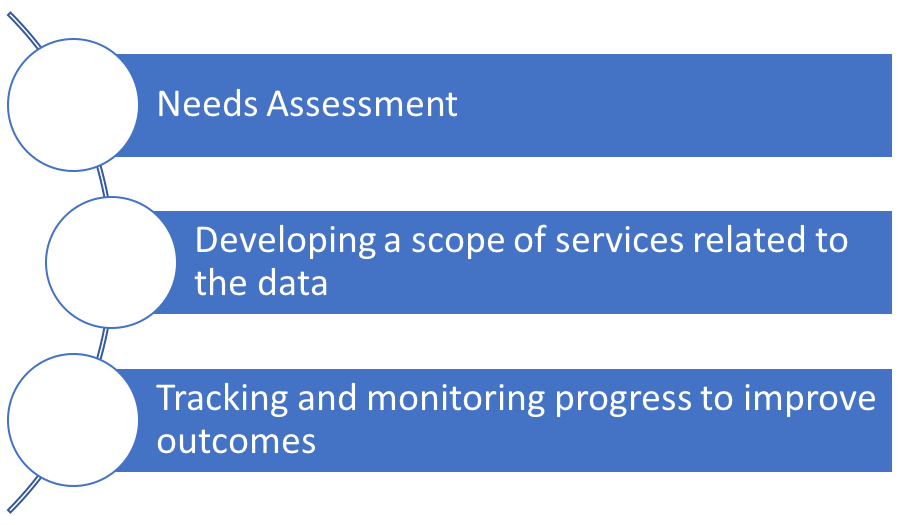 We create excellent schools and workplaces where students and adults thrive by creating effective practitioners who are prepared to enter classrooms and work places ready to transform the educational and social emotional learning outcomes of students.